I know I haven't been posting a lot lately, and I'm really sorry about that! My life is a bit out of control right now, so I'm doing my best. Also, I wanted to thank you for all of the wonderful entries I have gotten for my photo contest! You guys are amazing photographers!!! And now, without further ado: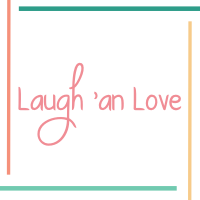 1. What is your name (or Blogger name) and age (if you don't want to say your age, that is just fine :)? Tell us a little bit about yourself.
My name is Kayla! I am 12 years old! I am a christian. I have a complex personality. :) Its hard to put it in words. I am home schooled, and yes. I am social! :D I love the color pink and teal blue! I Love writing! Music! And sports, or anything outdoors. I also love american girl dolls. And reading! :)
2. What are your blogs about, and why did you start blogging?
My blog Laugh 'an Love is about practically everything! I blog about my life. Photography. Fashion. God. DIYS. Inspirational stuff. Comedy (Or what I think is funny! XD). Practically Everything!
I started blogging because I wanted to keep in touch with my family in Canada. Eventually I decided I wanted to blog for fun, for me, and other people! To share my personality and just me! :)
3. What are your hobbies?
Piano, singing, soft ball, writing, reading, skiing (In the winter time), photography, and being ME!
4. If you are a doll lover, how many dolls do you have, and which ones? If you are not a doll lover, how often do you go to the library?
Jessica *aka Jess of 2006* She was my first doll!
Chrissy *aka Chrissa of 2009* My third doll.
Kaylie * A bitty twin* She is my second doll!
Francesca *aka Felicity a retired historical character*
Kianna *aka Kanani of 2011* She is my last doll! :)
I visit the Library about once a week! :)
5. What is your favorite book (or book series)?
You just asked me the toughest question of my life!
I like so many books I like! Here are a few:
Nancy drew books ( I have every single one)
Every type of book I can get my hands on!
6. What is your favorite movie?
Never mind. This is the toughest question of my life.
Lets just say a LOT of movies!
All of the chronicles of Narnia movies! How to train a dragon. Wreck it ralph. And SOOO many others!!!!
( If you have ever watched furry vengeance, you feel my pain! )
7. Do you prefer to watch the movie before reading the book, or do you prefer to read the book before watching the movie?
Depends on which one was made/written first.
If the book was made first, then I would prefer to read the book! Because when you read the book first, you have in your mind the characters, the scenery, the point! The movie ruins it, by totally ruining your mind set!
The movie spoils the book!
8. What is your favorite kind of ice cream?
Vanilla, Chocolate, Cookie dough, Chocolate fudge brownie, Moose tracks, Peanut butter.... And the list goes on! I just don't like fruit flavored ice cream!
Ice cream is the only food that I can eat and eat and eat! And never get full! No Joke!!!
9. What is your most favorite place that you've ever been to?
Carowins! Myrtle Beach! Disney world! Canada! The american girl doll stores! Ice cream shops! Recording studio! ext.... XD
10. What do you like best about my blog?
Your contests! Your amazing posts! And every thing else! :)
11. What would you do to improve my blog?
Probably change the layout! Yours is good and all.. But it needs a little something different.. :)
12. What are your top 5 favorite blogs?
13. Would you be interested in guest posting on my blog?
Thanks so much, Kayla! I really enjoyed your interview!
If you'd like to be interviewed, please visit my 'Interviews' page
here
.